Ajwain Seed
| | |
| --- | --- |
| MOQ | 25-600 Kg |
| PP Bag/Box | upto 25 KG Net Wt. |
| Jute Bag/Box | 50 KG Net Wt. |
| Delivery Time | 6 to 7 days |
| Supply Ability | In tons per day |
| Quality | A++ Best in Industry |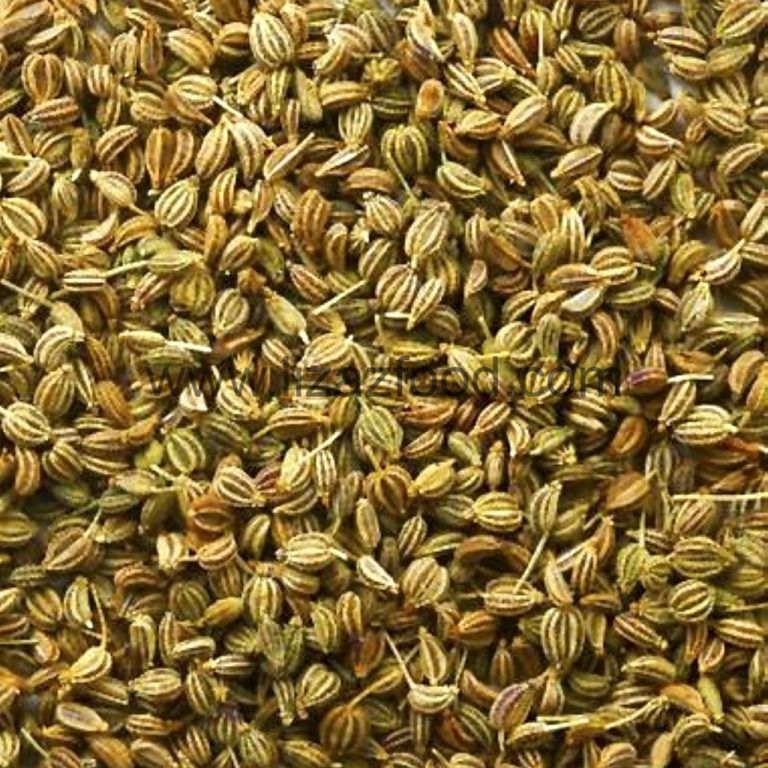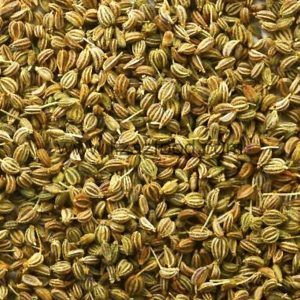 Ajwain (articulated aj'o-wen) is an individual from the Umbelliferae family, which has exactly 2,700 individuals including dill, caraway and cumin. It is generally found in Indian cooking, where it is otherwise called diocesan's weed or carom.
Ajwain seeds are utilized as a zest. The grayish-green seeds are striped and bended (like cumin or caraway seeds in appearance), frequently with a fine silk tail connected. They are normally sold entirety. The seeds are frequently bitten all alone for therapeutic worth, tasting bitingly hot and severe, leaving the tongue numb for some time. Cooking ajowan progresses it fairly. At the point when squashed, they have a solid and particular thyme-like aroma.
Different Names
Ajave Seeds, Ajowan, Ajvain, Ajwan, Bishop's Weed, Carom, Ethiopian Cumin, Omam, Omum
Wellbeing Benfits:
Ajwain seeds have for some time been utilized in customary ayurvedic and unani meds for different infirmities. Extraction got from this zest is once in a while utilized as carminative in treating fart and acid reflux.
Thymol's' disinfectant and germ-free properties can be utilized in the planning of hack cures. In India, the seeds decoction regularly used to ease asthma.
Ajwain seed oil has the most elevated level of thymol
This seed is very well known in Egypt as it has many mending powers. Its plant name is Carum ajowan or carum capticum, Trachyspermum ammi, Ptychotis ajowan, Trachyspermum copticum. Its normal name is Bishop's weed. Its Arabic name is Kummon Muluki, Ajwan, Kamun al-muluki, Taleb el koubs while its Indian name is Omam.
Ajwain most likely started in Egypt and the eastern Mediterranean zone. It is generally developed in dark soil especially along the riverbank in Egypt and numerous different nations like India, Iran and Afghanistan.
Culinary Uses
In the kitchen, ajwain seeds are only utilized in Indian cooking. They are for the most part found in beat dishes, for example, dhal, just as vegetable dishes and pickles. The sharp kind of ajwain can slice through rich flavors and thickly spiced nourishments.
Blend squashed Ajwain with different flavors, for example, Cumin and Coriander to season chicken and fish. It likewise works out in a good way for lentils, beans, and root vegetables. Cooking or browning in mix with potatoes or fish improves the solid smell of Bishop's Weed. Vegetables (lentils, beans) are anyway the most significant field of use; in India.
Ajwain works out in a good way for fish and curries. It has a solid fragrance when squashed. Something else, the seeds have little fragrance. It has hot taste and consuming inclination on the tongue. Ajwain is a decent stomach related. Blended in with buttermilk it is a decent enemy of acidic operator.
Add a squeeze to rice as it is cooking, for smell and flavor. Ajwain can be joined with different flavors, for example, turmeric, paprika, cumin, dark pepper, fennel and coriander
GET QUOTE NOW